ACTR August 2001 Poker Run
---
loading pictures - please be patient
(click on the picture to see larger size)

Registration at Coyote Joe's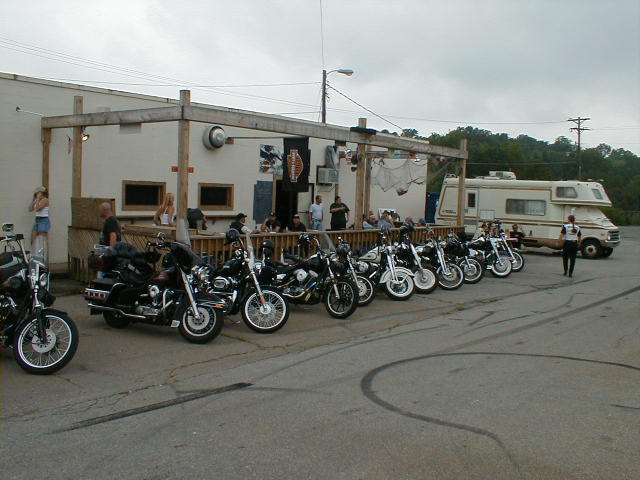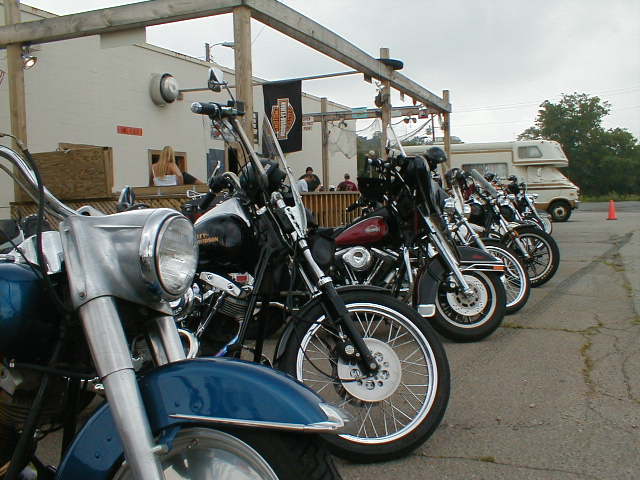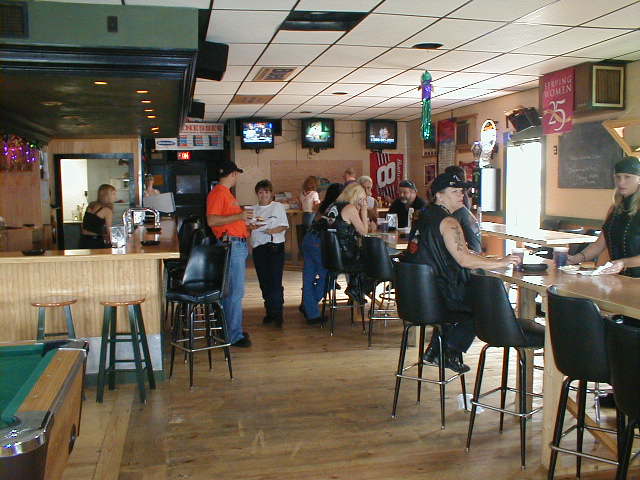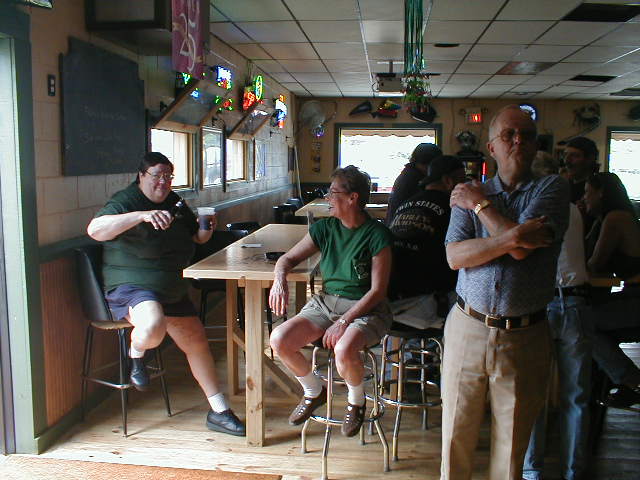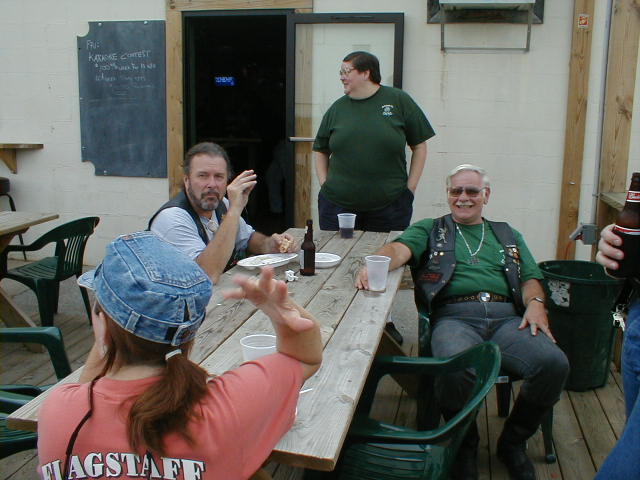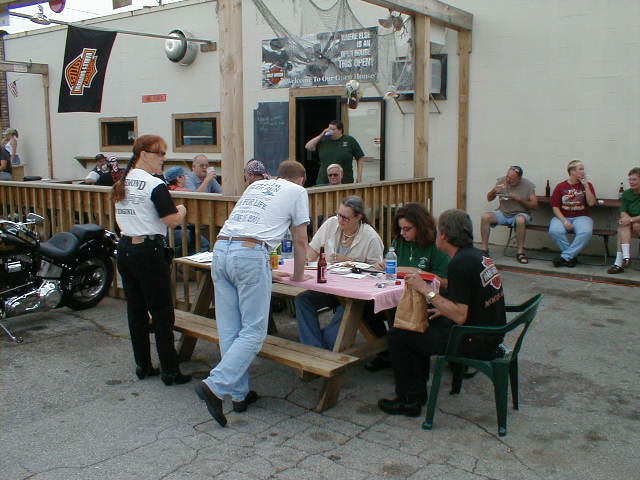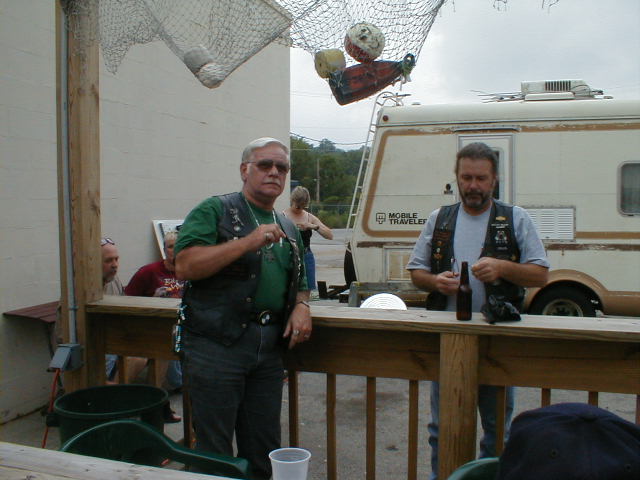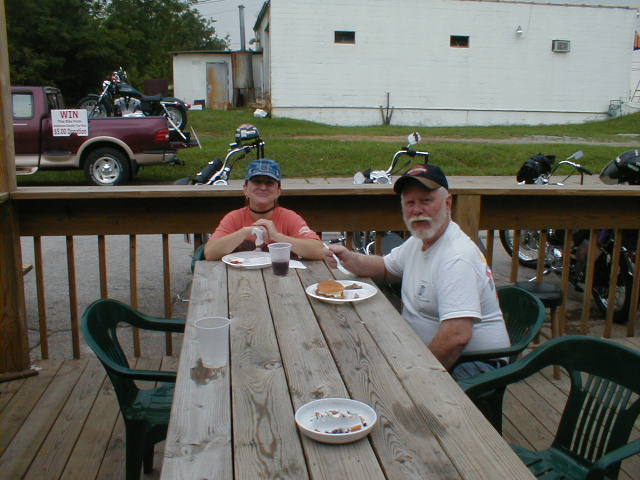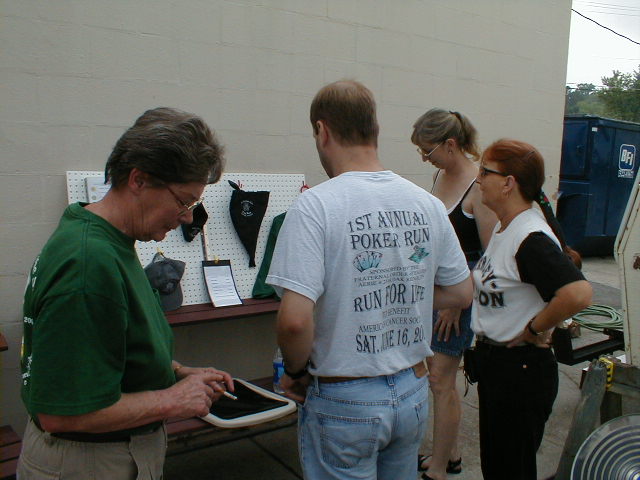 It's a gray day but the turn-out looks pretty good. Coyote Joe's put out some good food and made us feel very welcome. Speaking of food, I wonder if these folks plan to leave any for late arrivals. Alright, let's buy that poker hand and get started.
First Stop: Benchwarmers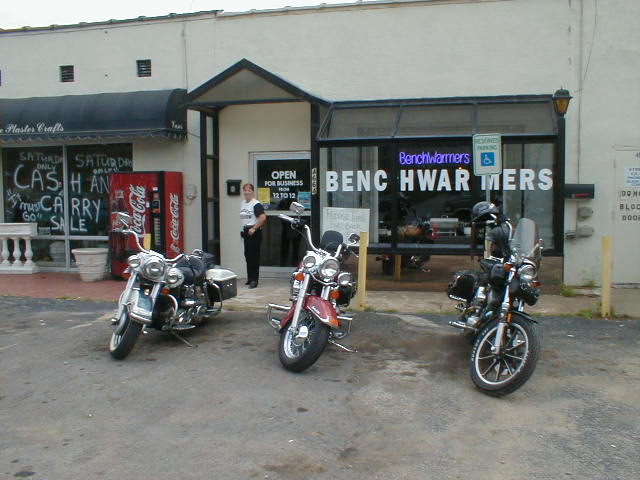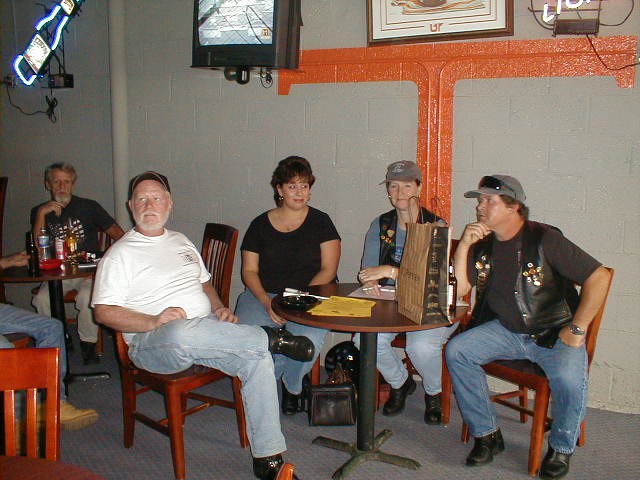 Benchwarmers saved the front parking for motorcycles. Get you second card here.
Second Stop: First and Last Chance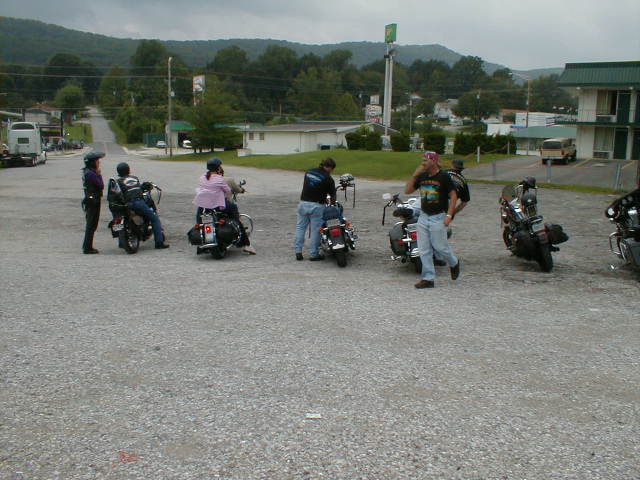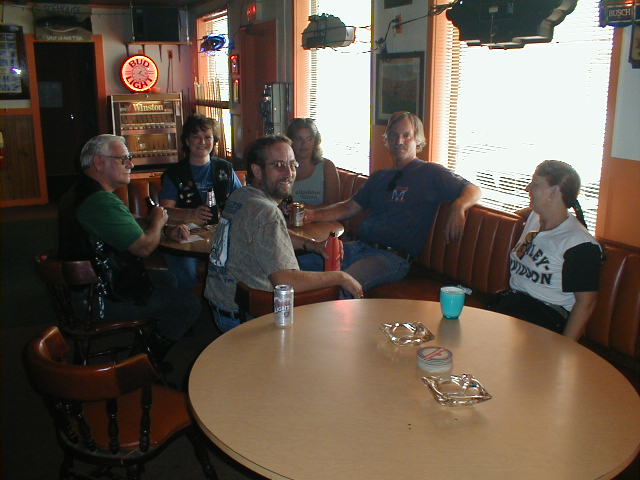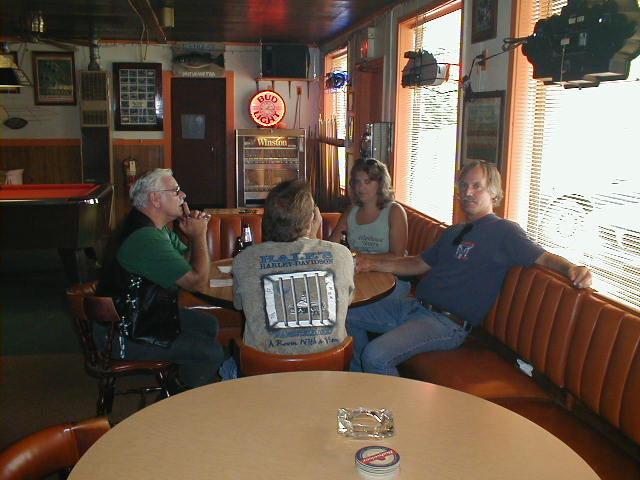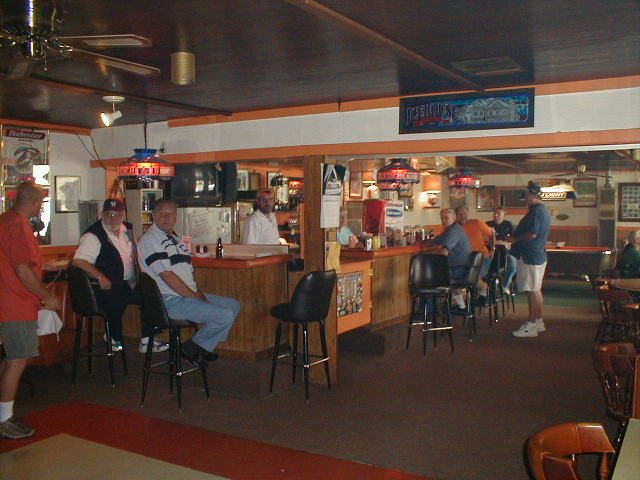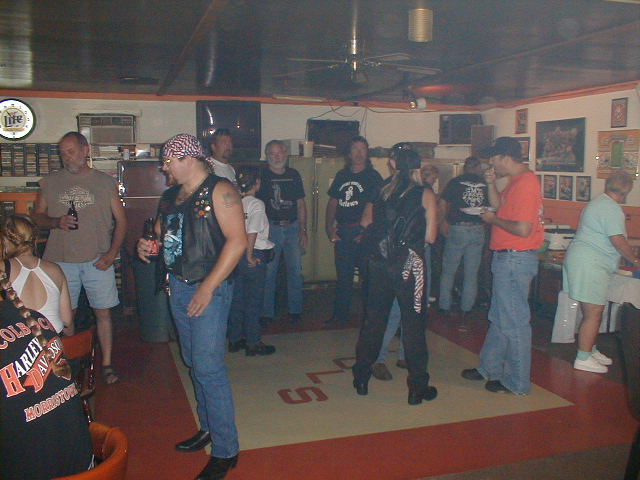 Riders begin to show up at the First and Last Chance in Lake City. Some folks are already inside enjoying the AC and a cold one. They were ready for us with a good spread too. Everyone seems to be enjoying the day.
Third Stop: Blockhouse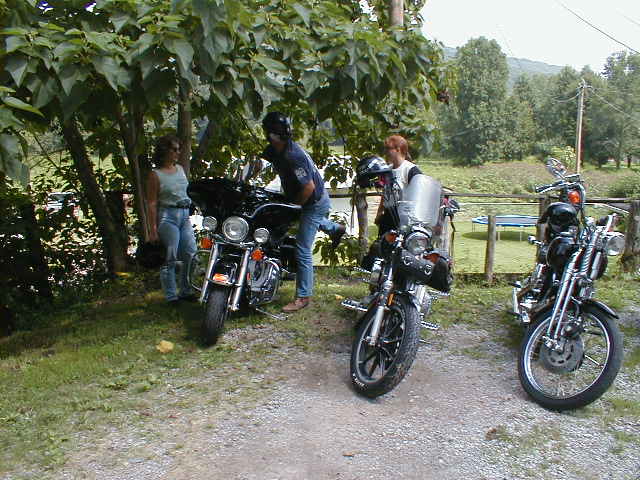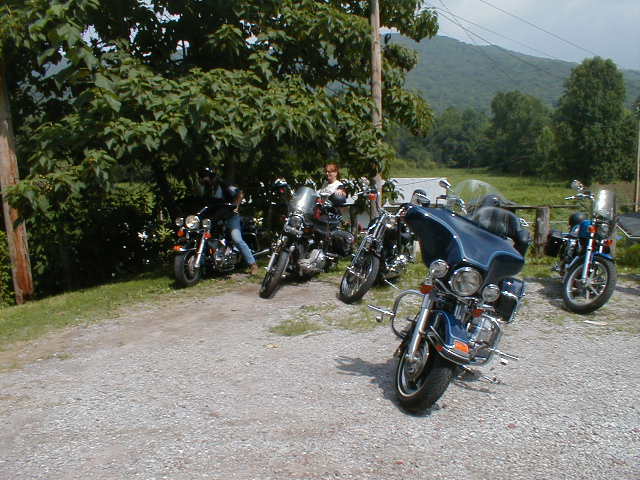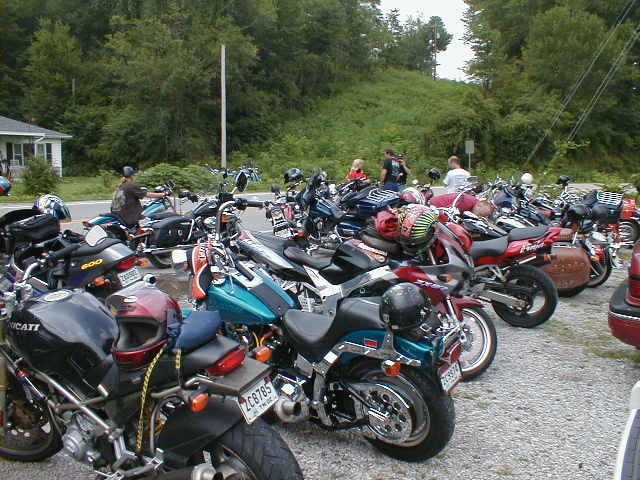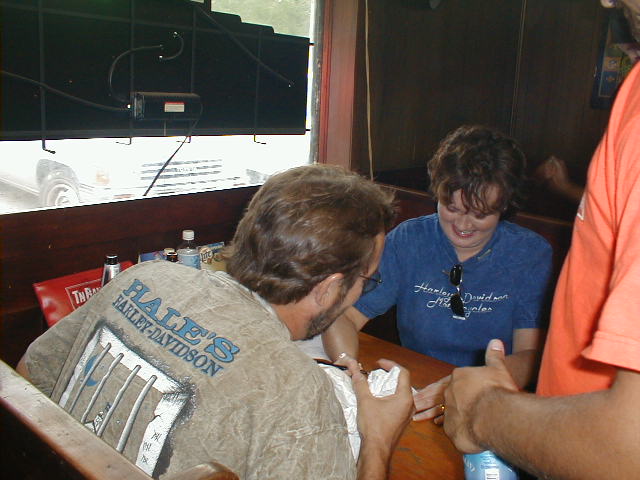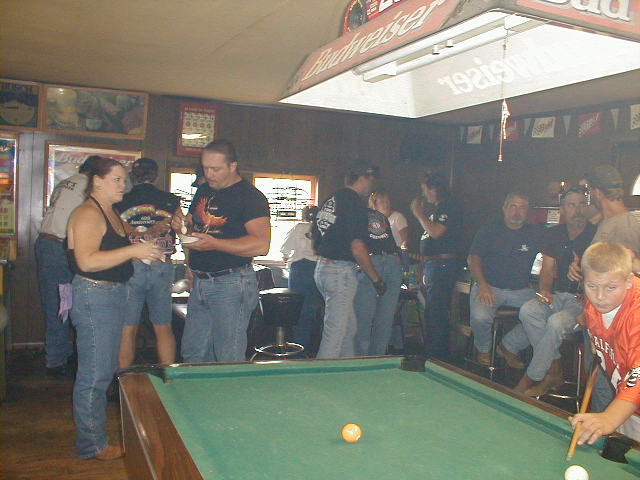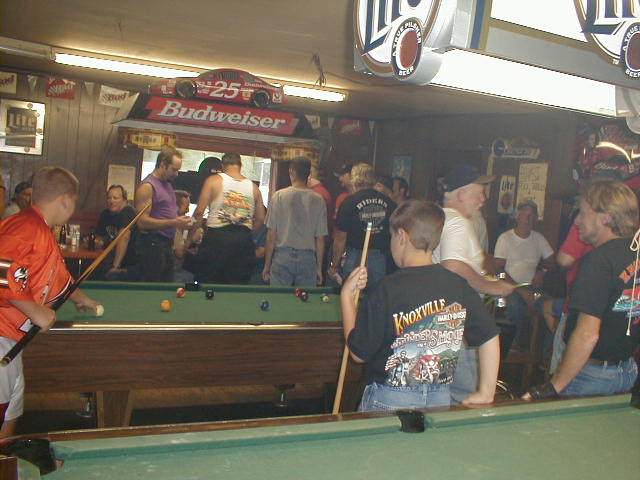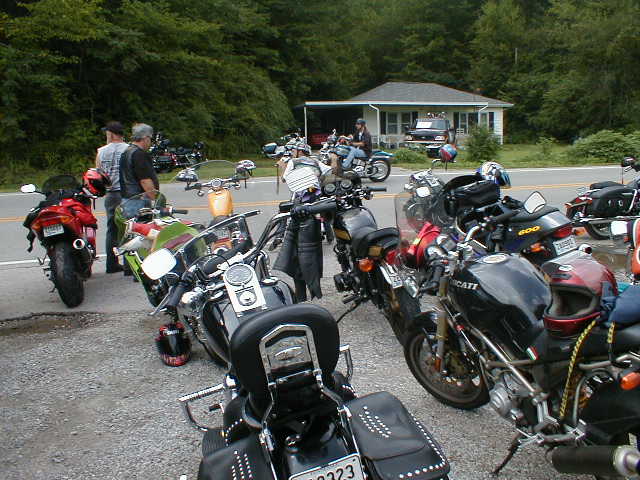 We have made it to the Blockhouse. Looks like the crowd has caught up with us too. Don't laugh! Your hand could be just as pathetic. Ah, but the food and company was great.
Check-in at the Backroad Pub and Grill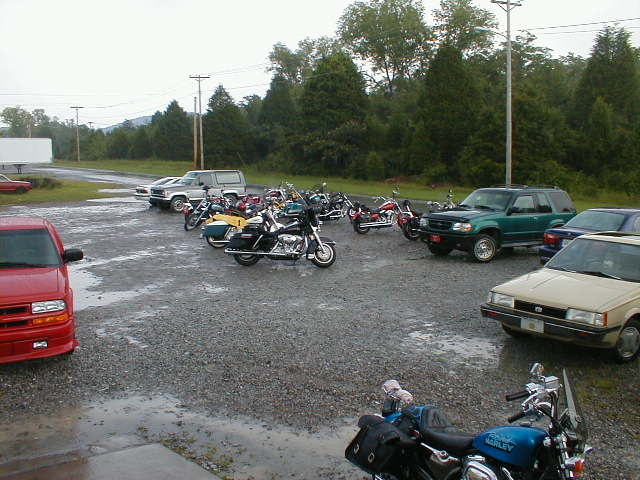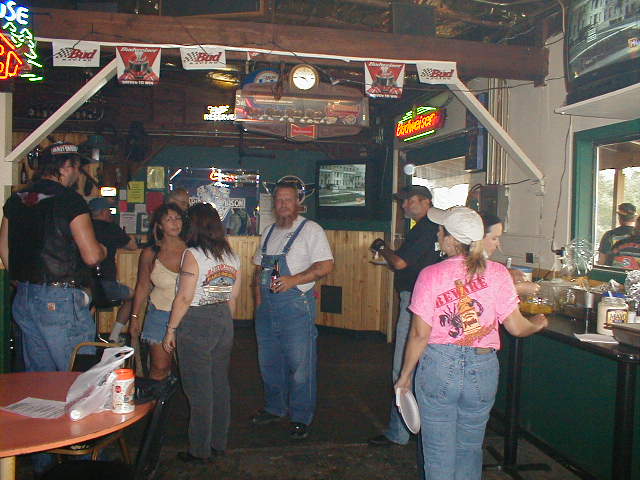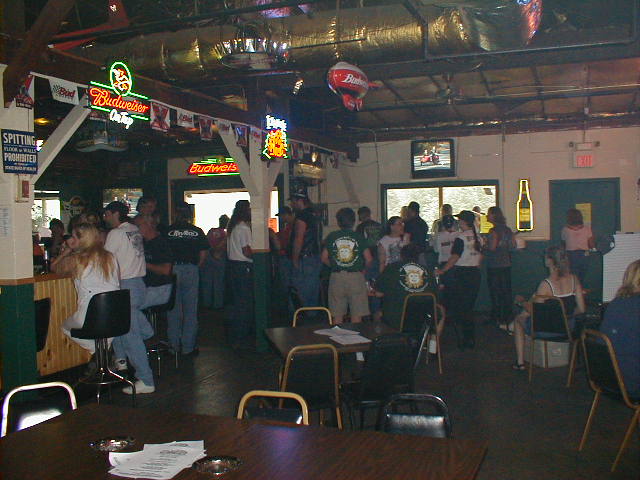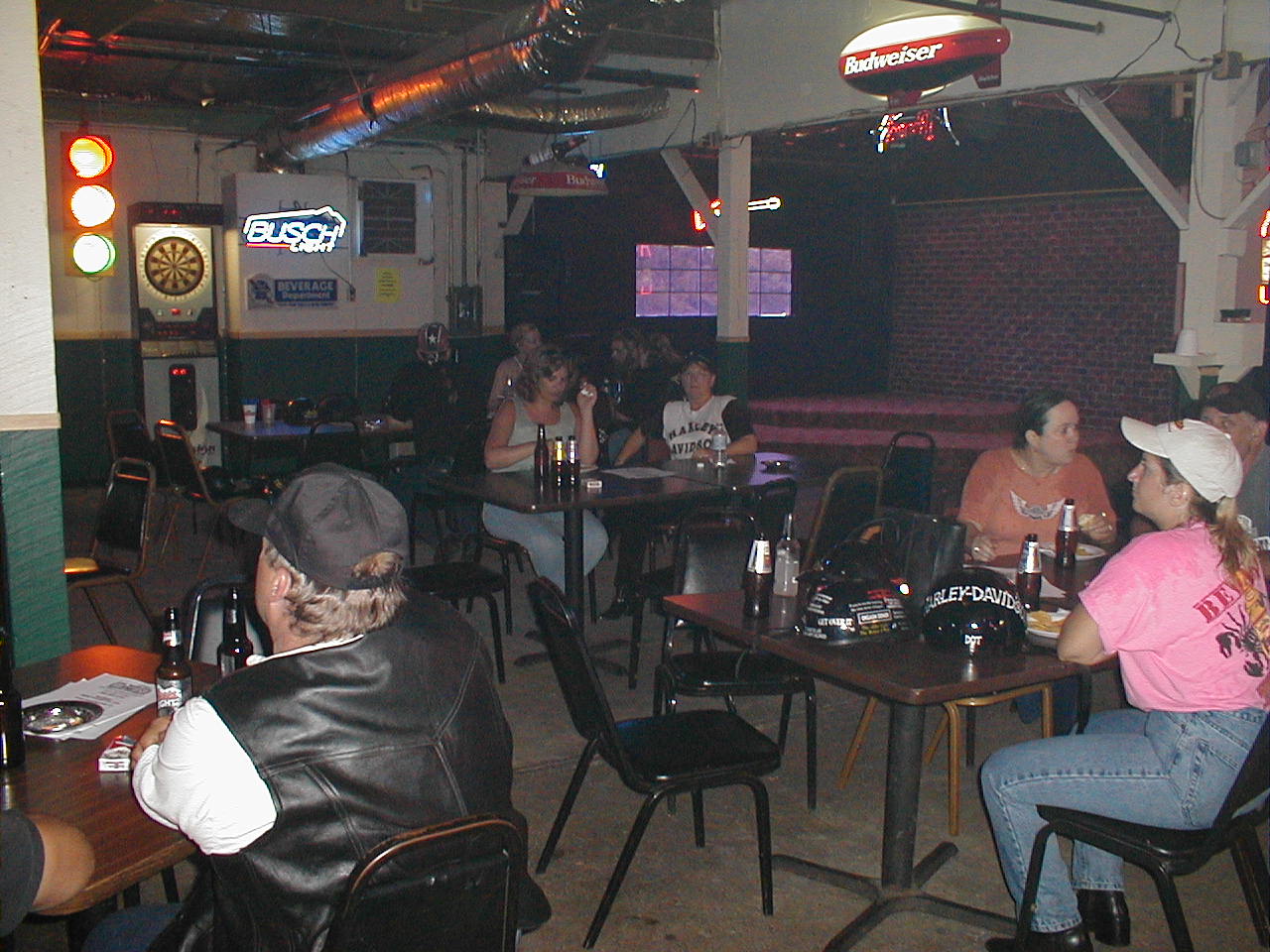 Final stop - the rain caught us just before we got here. Rain, what do you think, Sid? Wet or not, it's time to party! Some got wetter than others. What happened, Paul? Is that really from the rain? A little rain didn't stop us from having fun and raising about $1800.00 for the kids.