14th Annual Anderson County Toy Run
15 October 2005
---
loading pictures - please be patient
(click on the picture to see larger size)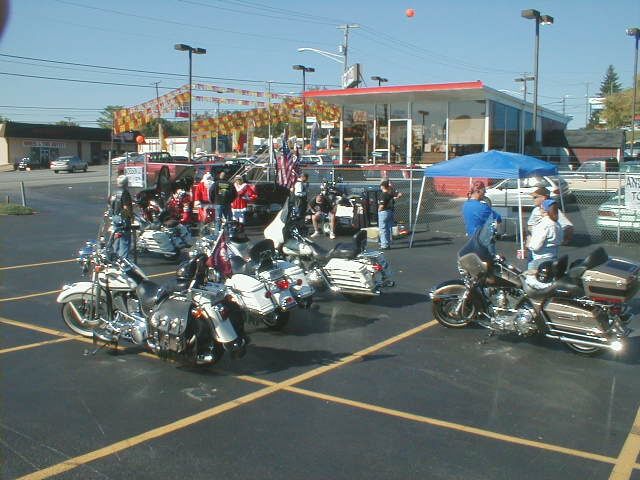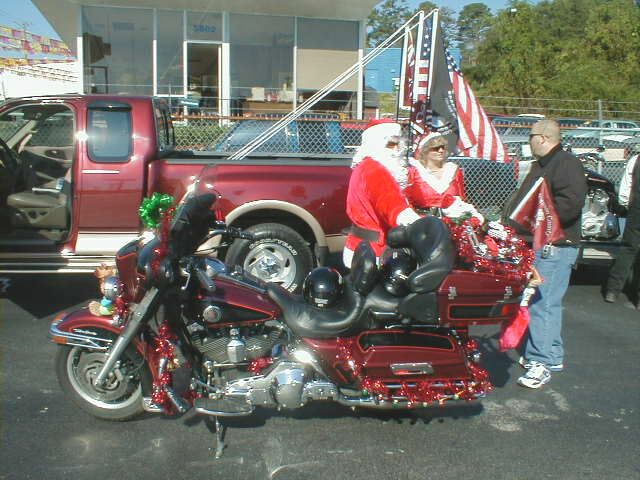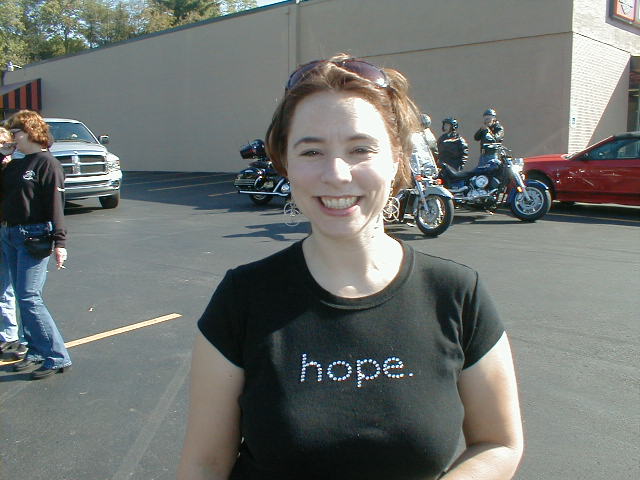 The Toy Run Parade line-up was at Knoxville H-D Dealership on Clinton Highway.
It was a beautiful day and lots of folk were there for a good time and a great cause.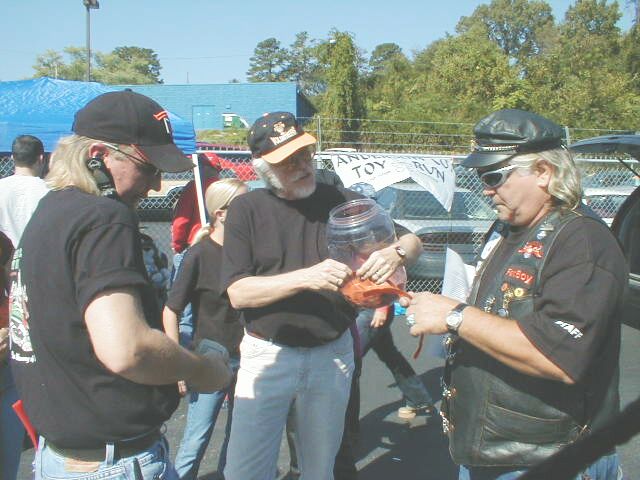 There was 50/50 ticket sales, chances on the Grand Door prize (a new Sportster),
T-Shirt sales, and, of course, Mr. and Mrs. Santa Claus (he is a biker, don't ya know).
I think I see a little Claus there too!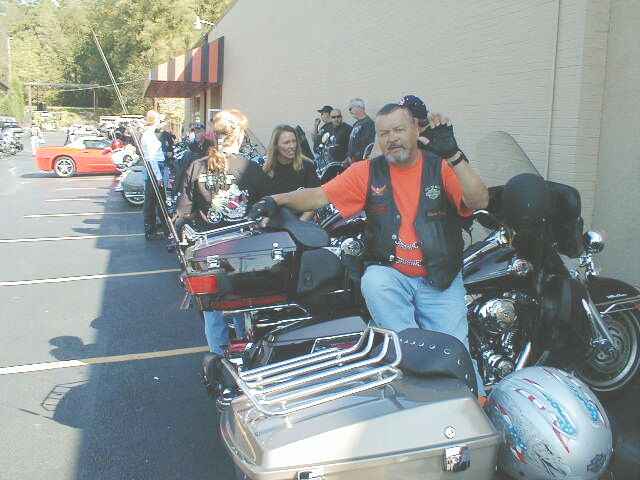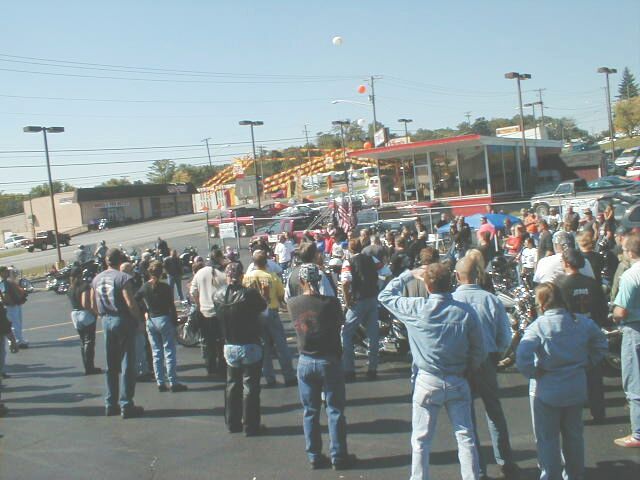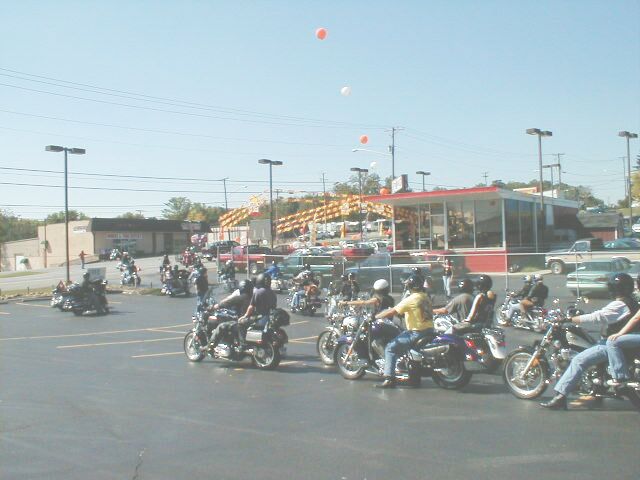 It looks like the parking lot is full and it's about time for the ride to start.
The ride left Knoxville H-D Clinton Highway Dealership at 1:00pm - Police escort,
motorcycles two by two, side by side, engines roaring, sun shining. Beautiful!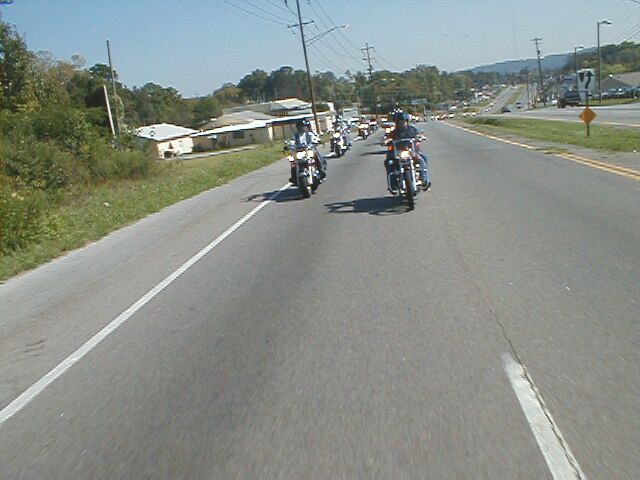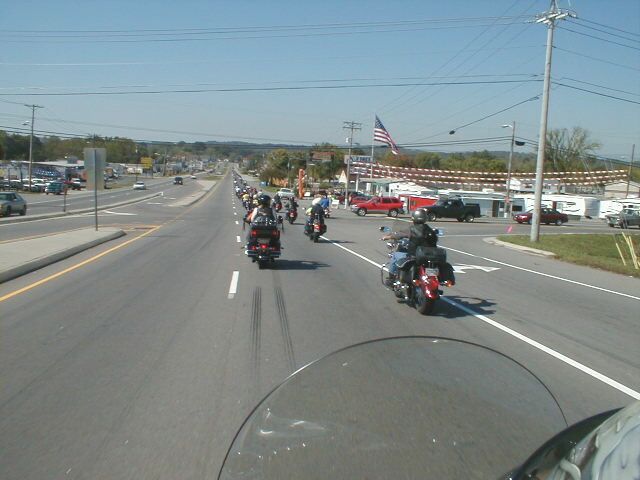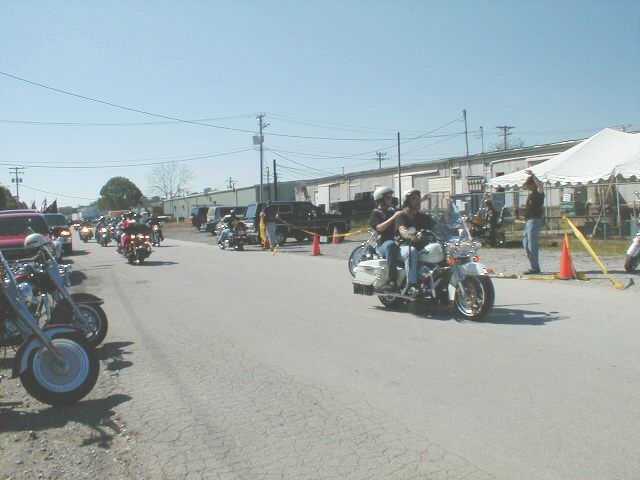 The parade route was Clinton Highway to Clinton, Laurel Road and Route 61 to Norwood,
then Illinois Avenue into Oak Ridge and Oak Ridge Turnpike to the Back Road Pub and Grill.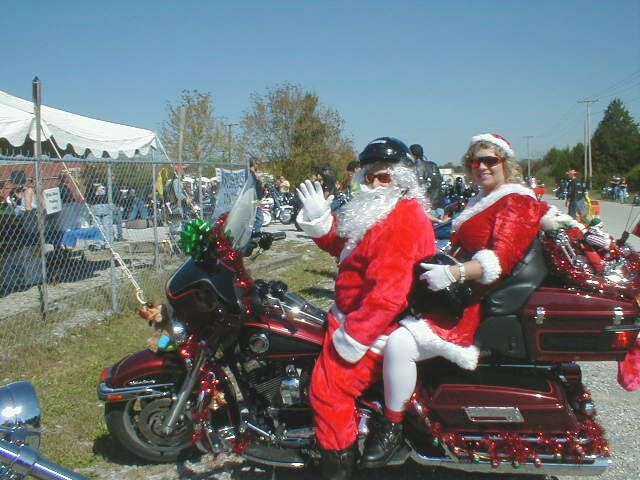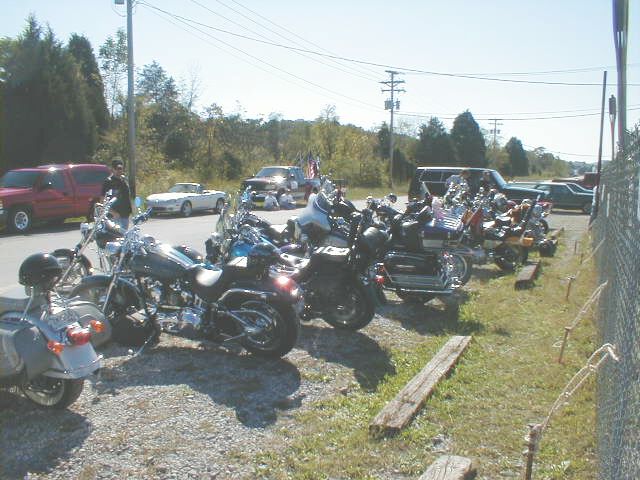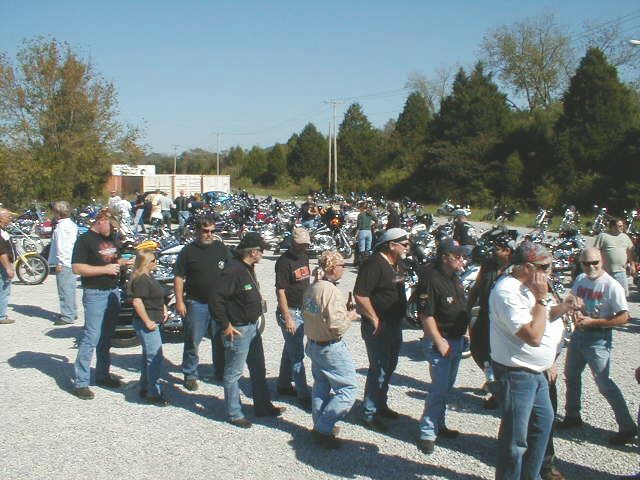 Mr. and Mrs. Claus and all of the riders made it safely.
At the BP&G, a crowd was just waiting for the party to begin.
There was a bike show, lots of good food and, you guessed it, plenty of cold beer! :)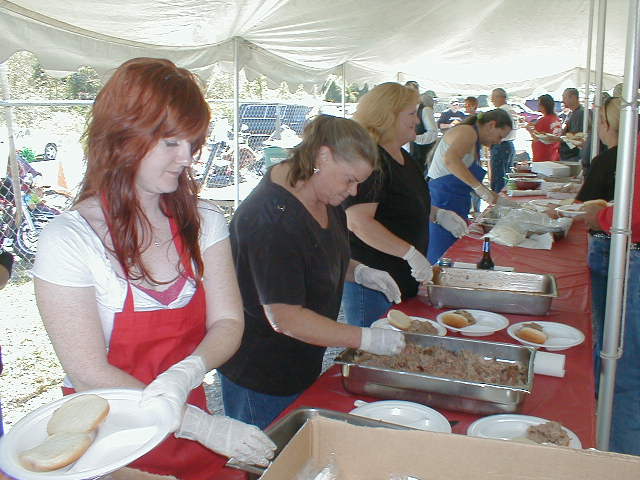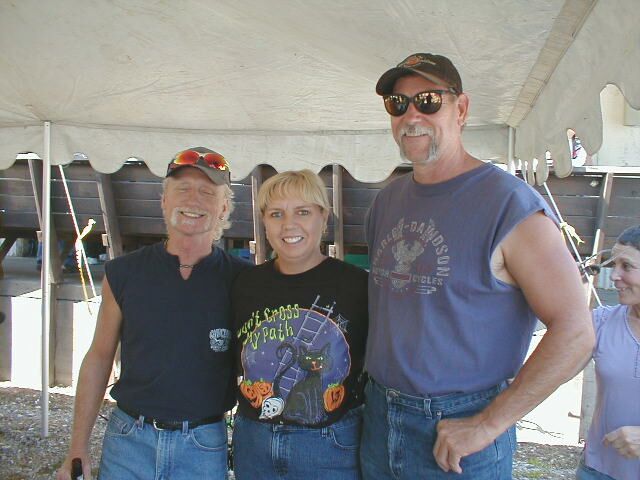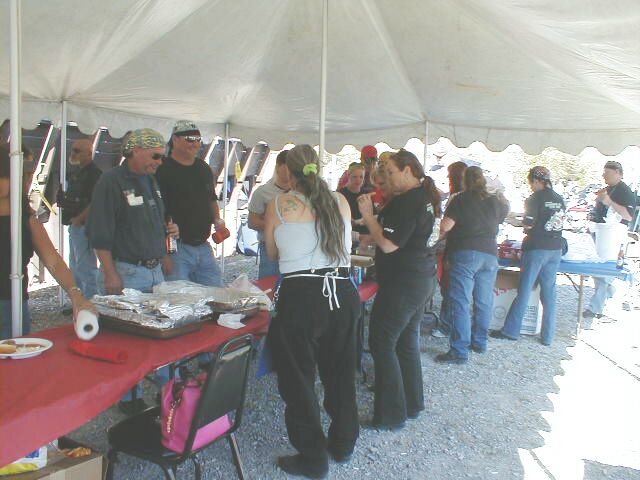 The food servers did a fine job, the line moved fast, and the food was very good.
It just don't get any better than this!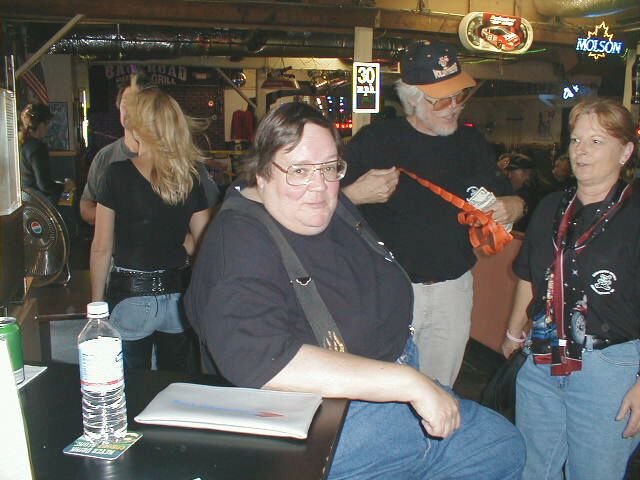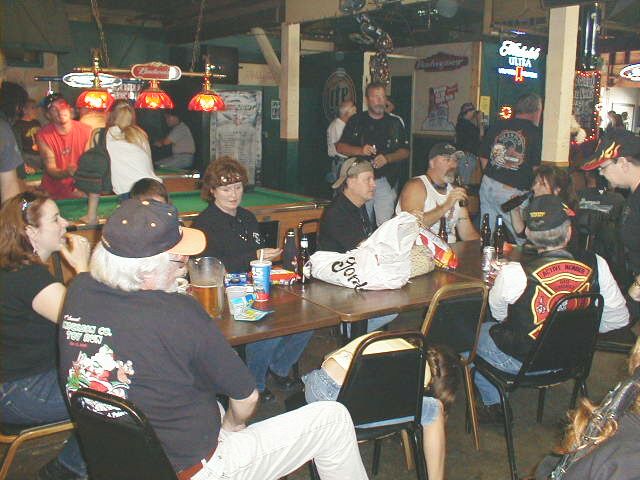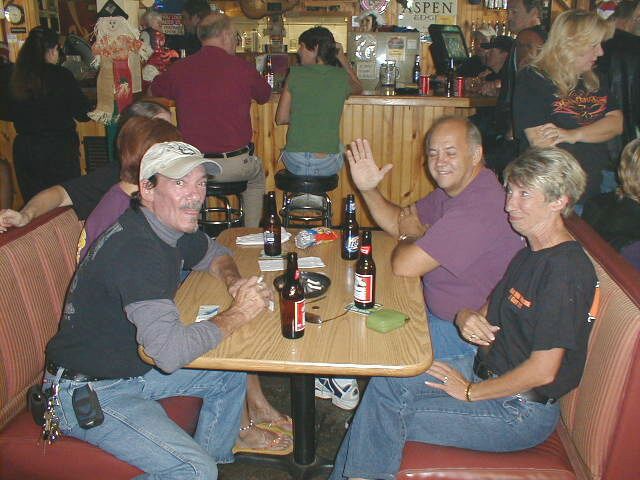 Ellen collected toys and cash donations at the door while the folks inside got the party started.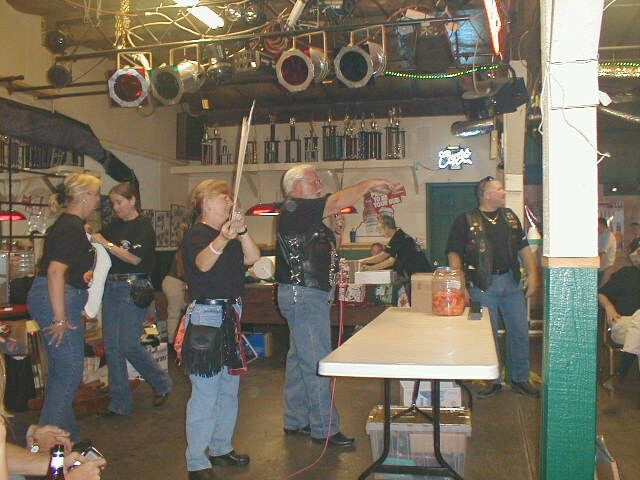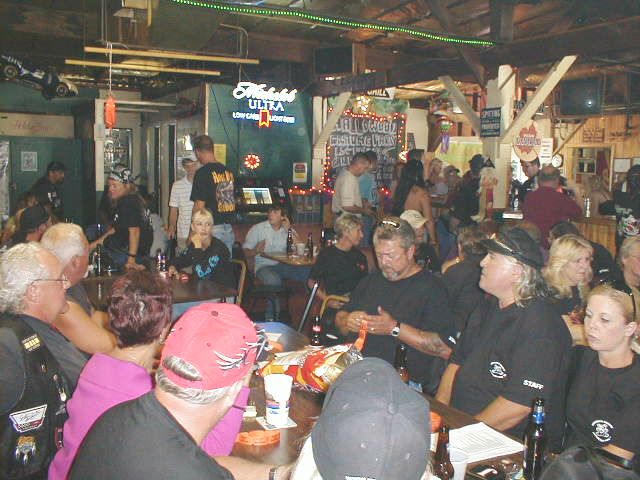 There was a lot of nice things to auction and many, many door prizes to give away.
And the winner of the 50/50 drawing got nearly $800.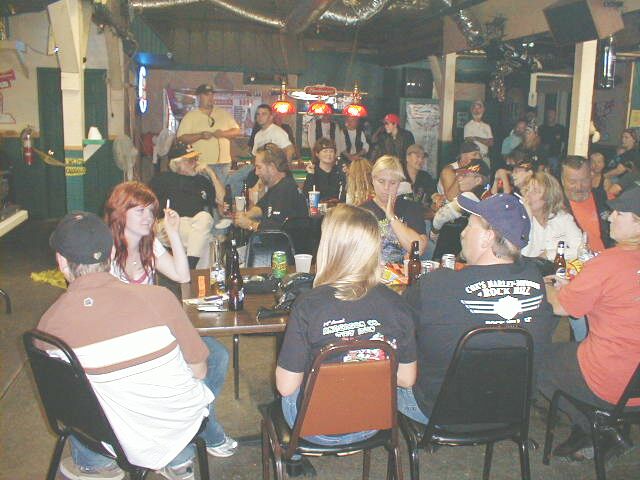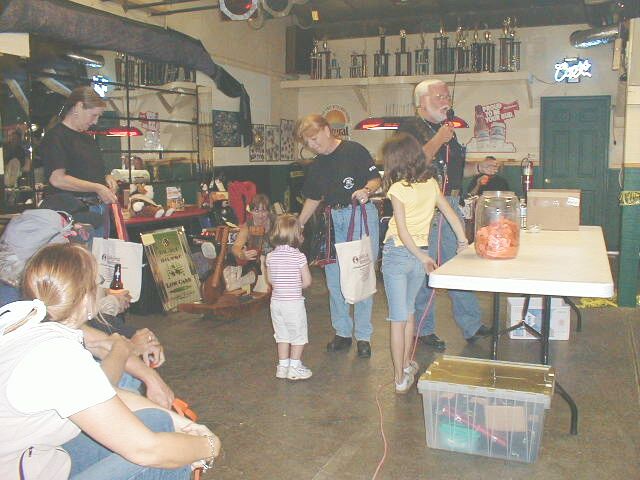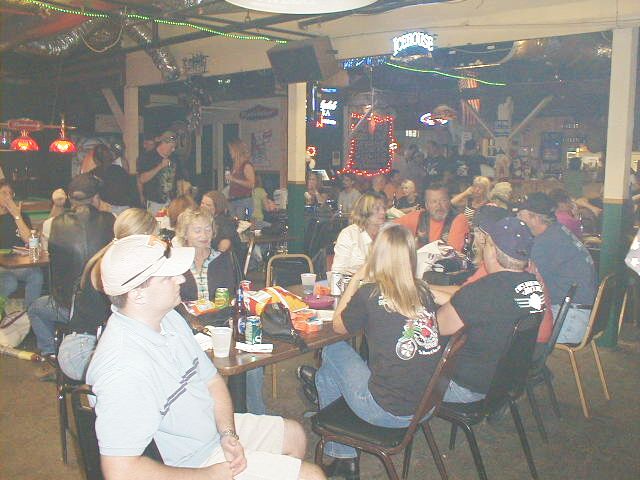 It was a great party! Lot's of good friends, good food, good times and a great cause!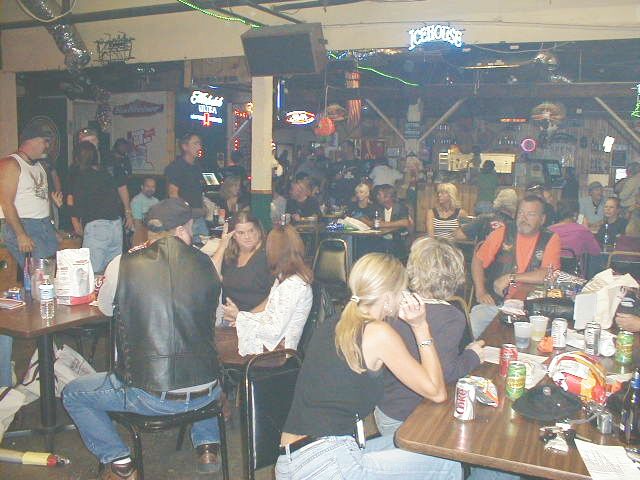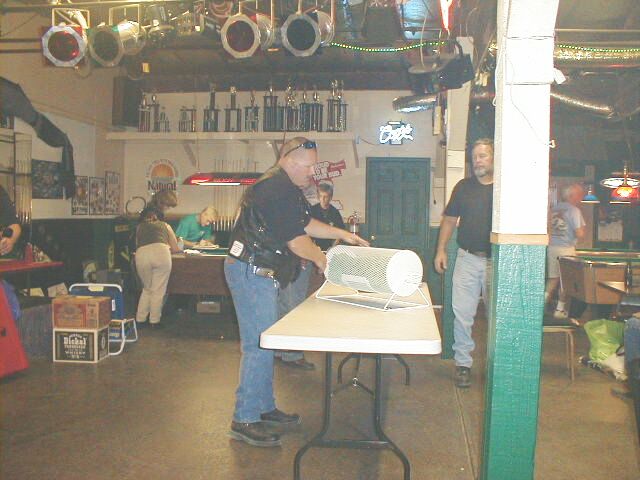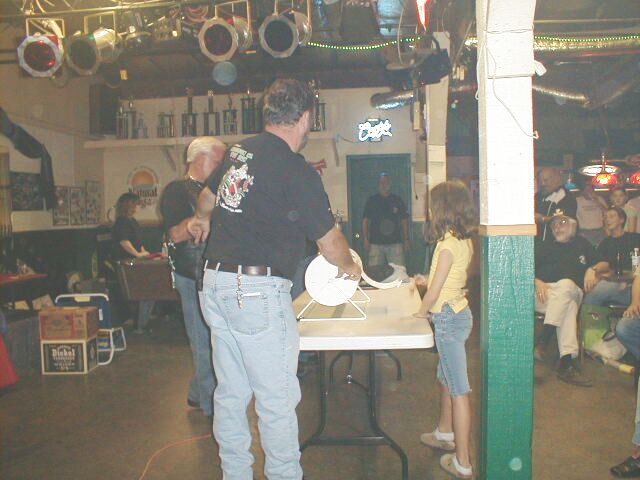 And, finally the drawing for the new 2005 H-D Sportster grand door prize!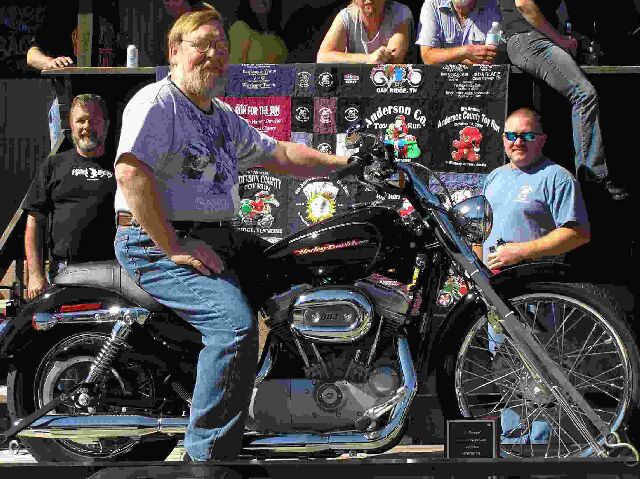 The Sportster was won by Keith Brackett of Harriman! Congratulation Keith!

The Anderson County Toy Run raised about $9500.00 on this event and it all goes to the
kids of Anderson county. Many thanks to all of the volunteers who work all year long
to raise money and to make this event a big success. And many thanks to all of you who
support the ACTR with your donations and your participation. Thank you, "for the kids".